Moroccans sleep on streets after earthquake kills 2,000
The death toll from a powerful earthquake in Morocco has soared to more than 2,000, with a similar number of injured.
The interior ministry says more than 1,400 people have serious injuries, and the heaviest casualties are in provinces just south of Marrakesh.
Fearing aftershocks, many Moroccans have opted to stay outdoors for a second night, sleeping on the streets.
The epicentre was in the High Atlas Mountains; there are reports of entire villages flattened in remote areas, though information continues to emerge.
BBC correspondent Nick Beake reports that in one remote community, an elderly woman was wailing after 18 bodies had been recovered in a single place.
---
Huge damage to historic mosque
Marrakesh's famous, central square Jemaa el-Fna – somewhere mentioned in our last post – is among the places that were hit by Friday night's earthquake.
There are many tourist attractions, historic buildings and popular cafes and restaurants around it.
The 850-year-old Kutubiyya mosque itself partly collapsed, with a damaged minaret.
Here you can see the damage it's suffered, especially to its tower.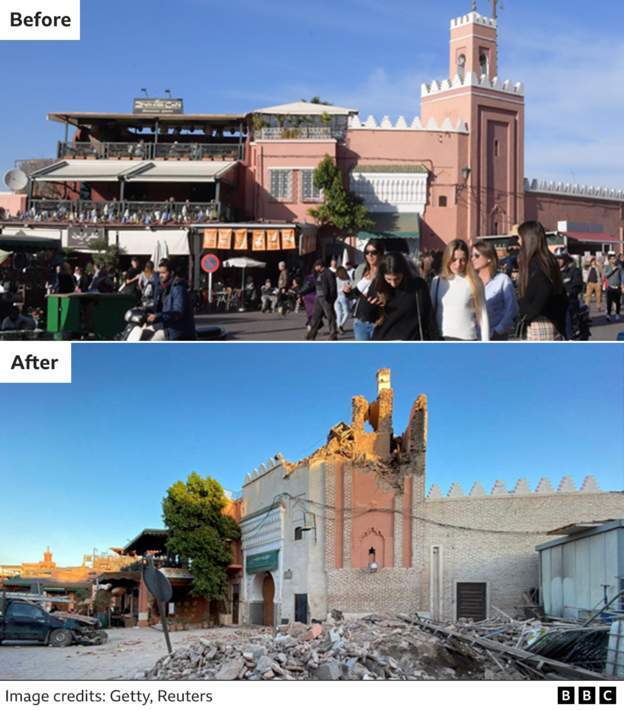 BBC