More than 100,000 people evacuated ahead of cyclone
By Arunoday Mukharji in Mandvi and Meryl Sebastian in Kochi, June 15: More than 150,000 people in India and Pakistan have been evacuated from the path of a fierce cyclone a day before its expected landfall.
Forecasters have warned that Cyclone Biparjoy – which means "disaster" in Bengali- could destroy homes and crops.
Biparjoy has been making its way across the Arabian Sea and is expected to first hit India's Gujarat state on Thursday evening local time.
At least seven people have already died amid heavy rains in India.
The victims include two children crushed by a collapsing wall, and a woman hit by a falling tree while riding a motorbike, AFP news agency reported.
In Pakistan, the storm is expected to strike the coast of Sindh province. Authorities have already evacuated 81,000 people from the south-eastern coast and set up 75 relief camps at schools.
Pakistan's Climate Change Minister Sherry Rehman said Karachi, the province's largest city with a population of more than 20 million, was not under immediate threat but emergency measures were being taken.
The "very severe cyclonic storm" was packing sustained winds with speeds up to 135 km (84 miles) per hour, and gusting up to 150 km (93 miles) per hour, meteorologists said. They have also warned high tides could inundate low-lying areas along the coasts.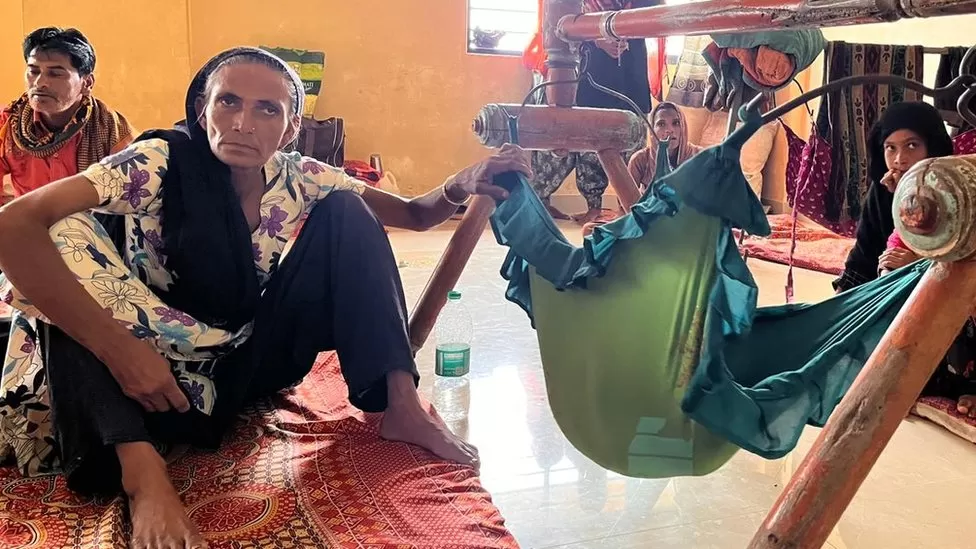 ---
Several parts of coastal Gujarat have witnessed heavy rains and high-speed winds since Wednesday.
The cyclone is expected to make landfall near the Jakhau port between Mandvi in Gujarat and Karachi in Pakistan between 4 pm [10.30GMT] and 8 pm local time, Gujarat's weather chief said.
On Thursday morning, strong winds and rough sea conditions were reported in Mandvi.
The Jakahu Port, usually bustling with activity and inhabited by fishermen, wore a deserted look because the entire village near the shoreline has been relocated.
Gujarat state officials said 67,000 people had been evacuated from coastal areas.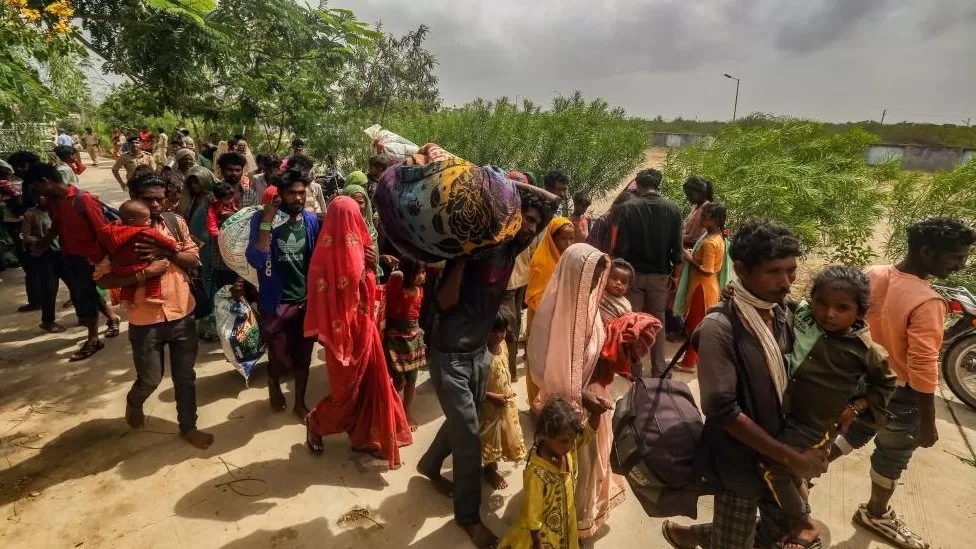 ---
Trains in the Gujarat region have been suspended while the ports of Kandla and Mundra – two of the largest in India – have stopped operations, authorities said.
Fishing has been suspended along the Gujarat coast, while fishermen in Pakistan's coastal region have also been warned to stay off the water.
Six national disaster relief teams have been deployed in key concern areas in the Kutch region of Gujarat for relief work. They say the priority will be to ensure essential services remain unaffected or at least restored at the earliest depending on how hard the cyclone hits.
The India Meteorological Department expects Biparjoy to "fall in intensity" after crossing.
Cyclones, also known as hurricanes in the North Atlantic and typhoons in the Northwest Pacific, are a regular and deadly phenomenon in the Indian Ocean. Rising surface temperatures across the Arabian Sea in recent years due to climate change have made the surrounding regions even more vulnerable to devastating storms.
Cyclone Tauktae in May 2021 was the last severe cyclone that struck the same region. It killed 174 people.
The evacuations for Biparjoy have brought back grim memories from 25 years ago when another cyclone hit the Gujarat coast, leaving a trail of death and destruction. Official figures put the death toll at around 4,000 but unofficially locals say the number of those who died is much higher.
"We have seen cyclones in the past, but this time it looks very bad," says 40-year-old Abbas Yakub, a fisherman sheltering at a primary school in Mandvi. He is among 150 people at the temporary shelter.
"Our home is exactly at the coast, waves already touched our house yesterday morning. We don't know what we will go back to," he says.
BBC